Burkhart Veigel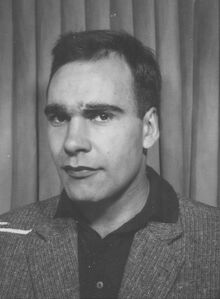 Born in 1938 in Thuringia I grew up in Swabia. I studied medicine, primarily in West Berlin. I specialized in emergency surgery and orthopedics, running my own practice in Stuttgart, West-Germany for 30 years.
1961 – 1970: one of the most active and successful escape helpers in Berlin.
After my retirement in 2007 I moved back to Berlin to reevaluate the past of the divided city concerning the themes of escape, escape aid, the Stasi and their informers. That is when I wrote my book about escape aid "Wege durch die Mauer - Fluchthilfe und Stasi zwischen Ost und West". My archival materials – copies of documents in the BStU (archives of Stasi documents), notebooks I kept for decades, recordings, receipts, files of lawsuits – were put in the archives of the Bundesstiftung zur Aufarbeitung der SED-Diktatur. They can be found and seen via its inventories.
Writer Roswitha Quadflieg has been my partner since 2012.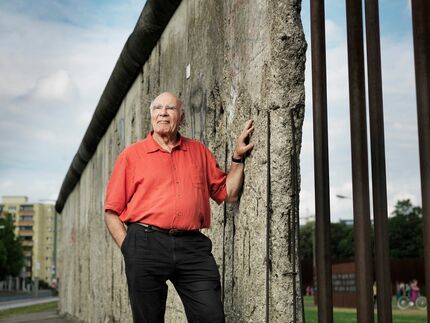 Bundesverdienstkreuz – Federal Cross of Honor
On October, 29th 2012 Hasso Herschel, Dieter Hötger, Hubert Hohlbein, Ralph Kabisch, Klaus von Keussler, Joachim Neumann, Ulrich Pfeifer, Hartmut Richter, Joachim Rudolph, Wolfhardt Schroedter, Peter Schulenburg, Harry Seidel, Jürgen Sonntag, Rudi Thurow and I – all former escape helpers – were awarded the Order of Merit on Ribbon of the Federal Republic of Germany by Frank Henkel, the Senator of the Interior, handed over by his Secretary of State.
It goes without saying that we all accept this reward as well in the names of the many other escape helpers who had not been honored here. I personally dedicate my Cross of Honor to those escape helpers shot to death on the border: Dieter Wohlfahrt, Heinz Jercha and Siegfried Noffke, and also to the deceased escape helpers, among them Detlef Girrmann, Dieter Thieme, Bodo Köhler, Wolfgang Fuchs, Reinhard Furrer, Christian Zobel, Egon Hartung, Siegfried Lonscher etc. I also dedicate it to those who were arrested during their efforts to help and who thereby had to bear the knout of the dictatorship. Although this commendation was centered particularly on "tunnel diggers", I want this award also to be taken as received in honor of the many "passport forgers" and "automobile modifiers" – any idealistic escape helper!
I am particularly pleased by the fact that this commendation indicates that there has been a change of paradigm, both on the political stage as well as in the general consensus: Escape helpers are no longer viewed as meddlers of the political strategy that aimed at adjustment by approach, but rather as honorable citizens!